Continuous Improvements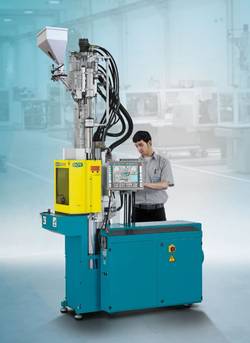 From our East Anglia injection moulding facilities we continue to improve quality and efficiency, adapt and innovate by investing in new machinery and technology. Like the BOY 22 A V our newest small vertical machine injection moulding machines, used especially for the fully automatic encapsulation of inserts or for continuous production lines. We use mostly 'Boy' injection moulding machines.
Flexibility built-in
At Mumford Engineering we have built up a range of capacity options to fit our customers' requirements, with 12 injection moulding machines ranging from 22 ton up to 150-ton capacity. We can produce a variety of plastic injection moulded parts weighing from less than 1 gram to 280 grams.
Plastic materials we use for the various injection moulded components produced.
We specialise in plastic injection mould tooling. Get in contact today for more information.
ABS
Fortron (Polyphenylene Sulfide)
Nylon
Glass filled Nylon
Flame retardant Nylon
Low density Polythene
High density Polythene
Polypropylene
High impact styrene
General purpose Styrene
PVC
Rubber
Polycarbonate
Glass filled polycarbonate
Flame retardant polycarbonate
Polyester
Polycarbonate/ABS alloy
Ultem (Polyetherimide)
⇧ Click images to view full size ⇧